The essential documentaries on Rod Serling, including Rod Serling: Submitted for Your Approval (American Masters, PBS, 1995), "Writing for Television" Conversations with Rod Serling, and Rod Serling Interview (1959).
Few can not have been moved to a sense of thrilling by the tinkling opening notes of The Twilight Zone. The music still fills me with that excitement I felt as a child, hopeful for thrills, entertainment and something a little stronger to mull upon, long after the credits rolled.

Serling was exceptional, and his writing brought a whole new approach to telling tales on television that connected the audience one-to-the-other. This documentary on Serling, starts like an episode of The Twilight Zone, and goes on to examine Serling's life through the many series and dramas he wrote for TV and radio, revealing how much of his subject matter came from his own personal experience, views and politics. As Serling once remarked he was able to discuss controversial issues through science-fiction: "I found that it was all right to have Martians saying things Democrats and Republicans could never say."

His work influenced other shows (notably Star Trek), and although there were problems, due to the demands of advertisers, Serling kept faith with TV in the hope it could connect with its audience - educate, entertain and help improve the quality of life, through a shared ideals. As writer Serling slowly "succumbed" to his art:

'Writing is a demanding profession and a selfish one. And because it is selfish and demanding, because it is compulsive and exacting, I didn't embrace it, I succumbed to it. In the beginning, there was a period of about 8 months when nothing happened. My diet consisted chiefly of black coffee and fingernails. I collected forty rejection slips in a row. On a writer's way up, he meets a lot of people and in some rare cases there's a person along the way, who happens to be around just when they're needed. Perhaps just a moment of professional advice, or a boost to the ego when it's been bent, cracked and pushed into the ground. Blanche Gaines was that person for me. I signed with her agency in 1950. Blanche kept me on a year, before I made my first sale. The sale came with trumpets and cheers. I don't think that feeling will ever come again. The first sale - that's the one that comes with magic.'

Like Richard Matheson, Philip K Dick, Stephen King, Ray Bradbury, Harlan Ellison, Serling is a hero who offered up the possible, for our consideration.
In this video "Writing for Television" Conversations with Rod Serling, the master storyteller shows us why he is considered by many the best TV writer of all time. "Coming up with ideas is the easiest thing on earth. Putting them down is the hardest." Isn't that the truth.
Rod Serling Interview (1959)
You unlock this list with the key of imagination. Beyond it is another dimension—a dimension of sound, a dimension of sight, a dimension of mind. You're moving into a list of both shadow and substance, of things and ideas. You've just crossed over into The Best 13 Episodes of The Twilight Zone. With the iconic sci-fi/horror show now available on Netflix Instant, it's worth noting how well it's aged.
The Best 13 Episodes of The Twilight Zone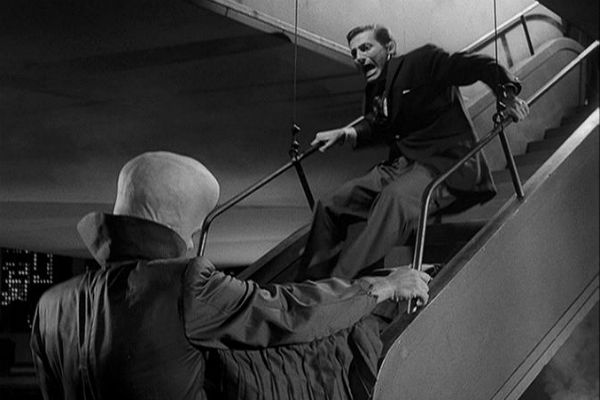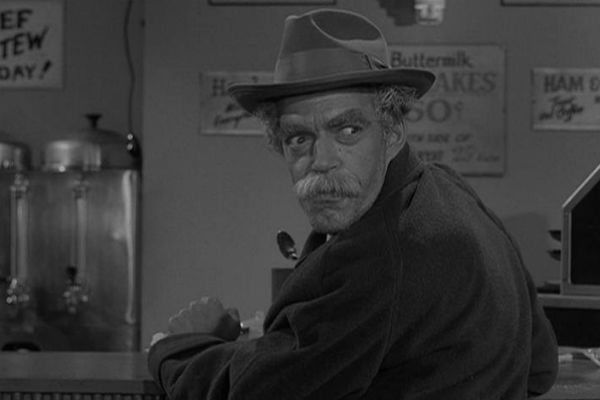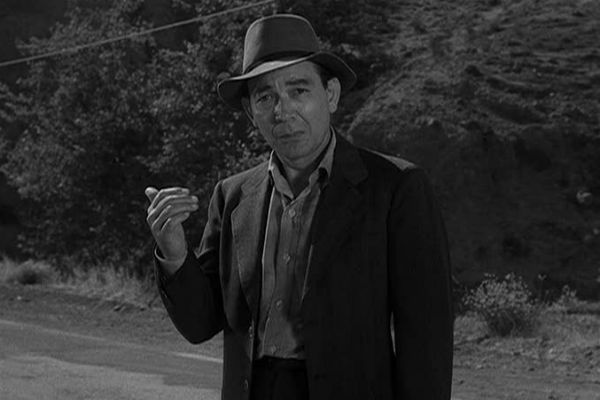 Patterns
by Rod Serling, 1957

Teleplays:
The_Twilight_Zone_1x01_-_Where_is_Everybody.pdf  
The_Twilight_Zone_1x02_-_One_for_the_Angels.pdf  
The_Twilight_Zone_1x05_-_Walking_Distance.pdf 
The_Twilight_Zone_1x07_-_The_Lonely.pdf 
The_Twilight_Zone_1x08_-_Time_Enough_at_Last.pdf      
The_Twilight_Zone_1x30_-_A_Stop_at_Willoughby.pdf      
The_Twilight_Zone_1x34_-_The_After_Hours.pdf  
The_Twilight_Zone_2x05_-_The_Howling_Man.pdf 
The_Twilight_Zone_2x06_-_The_Eye_of_the_Beholder.pdf 
The_Twilight_Zone_2x07_-_Nick_of_Time.pdf
The_Twilight_Zone_2x28_-_Will_the_Real_Martian_Please_Stand_Up.pdf 
The_Twilight_Zone_3x08_-_It's_a_Good_Life.pdf
The_Twilight_Zone_3x16_-_Nothing_in_the_Dark.pdf
The_Twilight_Zone_3x24_-_To_Serve_Man.pdf
The_Twilight_Zone_5x03_-_Nightmare_At_20000_Feet.pdf
Source: http://leethomson.myzen.co.uk/